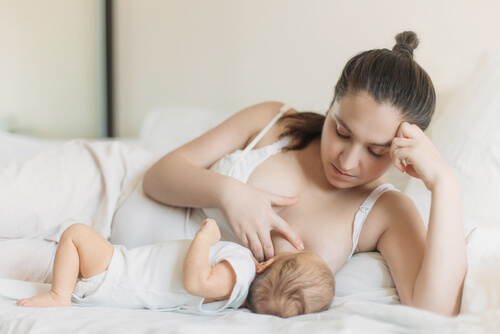 2. Turmeric's Impact On Breastfeeding and Pregnant Women
The University of Maryland Medical Center urges pregnant women to only consume turmeric as a spice in food dishes. The renowned medical hub also strictly recommends that pregnant women shouldn't use turmeric supplements. Moreover, if you are allergic to the herb, it would be best to avoid it completely during pregnancy.
Unfortunately, gateway researches are available for the impact of turmeric on breastfeeding and pregnant women but there isn't enough information to make a safe decision. As this time period is very crucial for the mother and the baby, many doctors recommend avoiding turmeric during this period of time entirely than to take the risk.
The side-effects of turmeric on breastfeeding women are unknown while its effects on pregnant women are also vague. Due to the critical nature of these periods of time, it would be wise to avoid turmeric entirely until further discoveries on the matter.