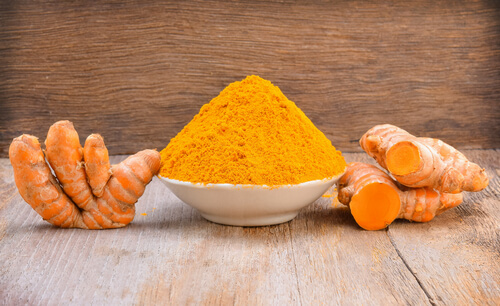 3. Turmeric Treatment
Turmeric is a yellow spice that has use in cooking, as well as traditional medicine. The active compound in turmeric, curcumin, has anti-inflammatory, antiseptic, and anti-bacterial properties. Turmeric is an excellent natural remedy for relieving the swelling and pain associated with an ingrown toenail.
For a traditional, natural treatment, mix a teaspoon of turmeric powder with a few drops of mustard oil. Blend the mixture until you achieve a fine paste with the consistency of peanut butter. Apply the concoction to your ingrown toenail, cover it with cotton and wrap it with a bandage. Repeat this treatment two or three times a day. Ensure that you use clean swabs and bandages or plaster with every treatment. The swelling and infection will subside after three to four days.
Turmeric's strong yellow coloring will get over everything and stain the skin on your toe. Purchase an antiseptic cream with curcumin if you want to try a more modern approach.