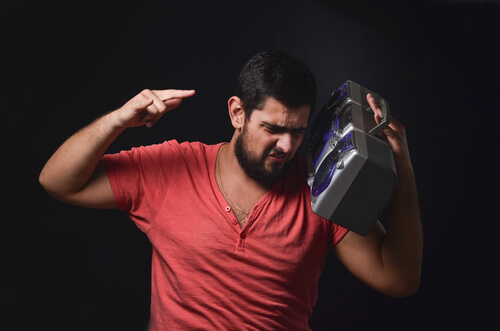 Tinnitus is often thought to be a condition that causes ringing in the ears. While ringing is certainly the hallmark of tinnitus, it isn't the only thing that people who suffer from this condition hear. Other symptoms include roaring, clicking, hissing, or whistling sounds. These sounds can range in severity from a mild, temporary, and a minor annoyance; or they can be severe, chronic, and debilitating.
It is believed that an estimated 50 million Americans experience tinnitus, and typically, people who are over the age of 50 are afflicted by this condition; however, children, teens, and young adults can also develop tinnitus.
Currently, there is no cure for tinnitus; but, there are ways that it can be managed. Managing the symptoms begins with figuring out the cause. If you are suffering from tinnitus, you are probably wondering what caused it. Here's a look at 10 things that could spark a ringing in your ears.
1. Excessive Exposure to Loud Sounds
One of the most common causes of the ringing in the ears that is associated with tinnitus is prolonged exposure to loud noises. For example, someone who works on diesel engines in an enclosed environment, someone who works in a factory with loud machinery, or someone who attends loud concerts on a regular basis, could develop tinnitus.
The reason? Exposure to very loud noises over a prolonged period of time can do serious damage to your hearing. Namely, it can damage the small hair cells that line the cochlea, which is located in the inner ear. These hairs play an integral role in your ability to hear. When they become damaged – or they are completely lost – the way you hear certain sound frequencies can change, which alters the way your brain processes those frequencies, resulting in the ringing that is associated with tinnitus.