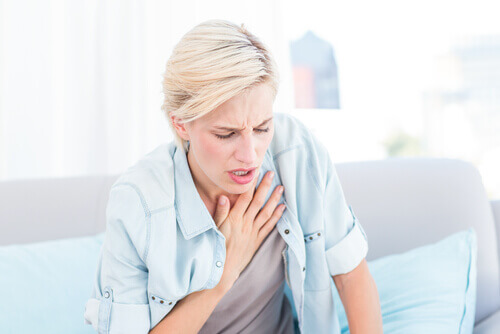 2. Irregular beating of the heart
The heartbeat is regulated by a nervous center that is found on the top right chamber of the heart, called the right atrium. This center is stimulated by the neurovegetative system, which decides how fast the heart should beat and is located on the brain stem inside our head. From the right atrium, signals travel through short nervous channels to the rest of the heart, and the cells in the cardiac muscle respond by relaxing and contracting according to the instructions received.
When this system works properly, then our heartbeat is constant and adequate to the activity that we are conducting at the moment. However, if the signals that reach the rest of the heart are irregular because there is a problem in the system that conducts these signals, the heartbeat could become irregular, with the length of the space between beats changing erratically.