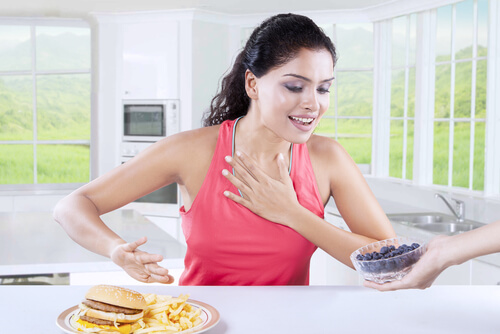 2. Get Rid of the Junk Food
When you are starting a new diet such as the PCOS diet, one of the things that are going to make it a lot easier to get started is to go through your cabinets, freezer, and refrigerator and figure out what should not be there. Getting rid of all of the stuff that you are no longer supposed to be eating is one of the easiest ways to ensure your success on the PCOS diet.
Think out of sight out of mind. If you do not see something in your cabinet you are less likely to crave it. Having foods that you are not supposed to eat around can make it that much more difficult to stick to your diet and avoid the foods you are not supposed to have. Before you start your PCOS diet, look through everything and get rid of all of the food that you need to now avoid.