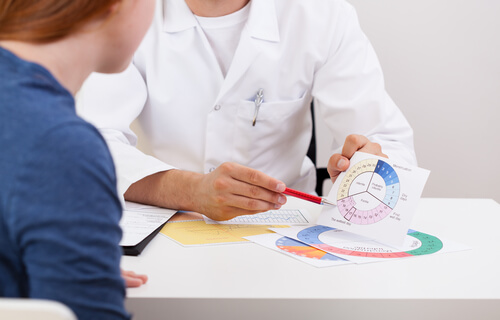 2. Beginning of Menstrual Cycle
The menstrual cycle varies from woman to woman. However, there are some definite similarities when it comes to certain aspects of this monthly occurrence. When it comes to vaginal discharge, it is often right before your menstrual cycle begins where you may notice just a little bit of discharge if any at all. On the first day of the menstrual cycle, the levels of progesterone and estrogen are quite low. During this time, the cervix will not likely produce very much fluid.
However, during this first day, it is difficult to tell how much of a discharge you are having as the cervical fluid is mixed with endometrial tissue, blood, as well as the remnants of the egg that have dissolved and disintegrated. A white discharge during the days leading up to your period is quite normal and there may even be a bit of liquid discharge during the first day or two of your period.