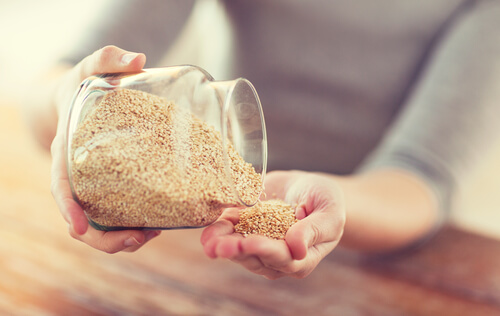 If you don't know about quinoa or haven't yet jumped on the quinoa bandwagon, then you should definitely consider it. Most people think that quinoa is green, but the truth is it is a seed. However, none of that really matters because what quinoa provides in terms of health and nutrition is so beneficial that everyone should be adding it to their diet. If you are not familiar with quinoa or are not sure what sort of health benefits you might get from consuming it, then let's take a look at the nutrition facts behind this amazing food. Once you know how packed quinoa is with nutrition, then you will be more than willing to add quinoa to a meal once in a while, especially if you are trying to become healthier. Let's take a look at 10 essential things to know about quinoa nutrition.
1. Protein
Protein is one of the main benefits of quinoa. We will be basing this nutritional information on a single cup of quinoa and with protein that means that you get eight grams. It is really important to get enough protein because it is used for lots of different things throughout the body.
Your hair and your nails are mostly made of protein. That's why people who are not getting enough protein often suffer from unhealthy looking hair, thin or brittle nails, or have a harder time recovering from things like nail fungus. Your body also uses protein to build new tissue and repair existing tissue.
You need protein to make enzymes and hormones; in fact you need protein to make all kinds of chemicals within your body that you need every day. In addition, most people think about calcium when it comes to bones, but protein is an essential component as well along with an essential component of muscle, skin and blood.