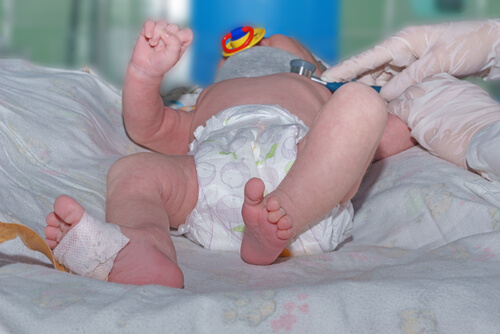 2. Treatment Cannot Restore Normal Head Shape
There is no treatment for microcephaly that can restore a child's head to the kind of normal shape, size or appearance that would be expected at any given age. This is not the focus of treatment at all, even from a plastic surgery point of view. Instead, rehabilitation and treatment are centered around decreasing the impact of the deformities and improving or managing mental disabilities. If your child is affected, he or she is usually attended to by a pediatric neurologist and then aided by a full medical management team.
Treatment usually involves early childhood intervention programs that use physiological, speech, and occupational therapists to work on existing strengths, and minimize dysfunctions. If your child has seizures, hyperactivity challenges, and neuromuscular symptoms, often medication is used to ease these symptoms. As a parent, you may also be treated regarding what to expect. You may even be screened so you know your risk of microcephaly in other pregnancies.