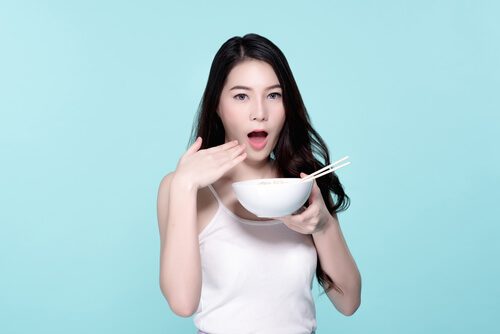 2. Avoid Spicy Foods
Something that can very often cause the tongue to react is consuming spicy foods. These foods taste the way they do because they react with the tongue and thus cause it to become lumpy and bumpy.
To solve the problem, try to avoid having spicy foods where possible. If you order a curry or similar, then try choosing one that isn't overly hot. At the same time, you can try to help soothe and coat the tongue by consuming the spicy food with yogurt, or by having kulfi ice cream afterward.
Of course, it's up to you to decide whether you like the spice enough to consider the bumps on the tongue a price worth paying or not!