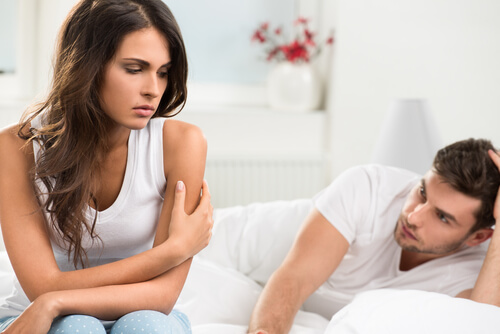 2. Pain or Discomfort During Sex
Pain or discomfort during sex is often a symptom that women will fail to mention to their partners or doctors for fear of embarrassment – and there's no need for this, especially when you're talking to a medical professional whose diagnosis could be the difference between getting treatment now and having to deal with the condition in its current state for several more years.
Experiencing pain or discomfort during sexual intercourse might happen every time, or it only might happen during certain hormonal flare-ups during which the body is most affected by the symptoms of endometriosis.
Usually, the only way to make this symptom go away is to treat the cause of endometriosis – hormone treatments are one of the most common ways to bring the condition under control, and you can live a completely normal life even after you have been diagnosed.
See your doctor about any pain or discomfort that you experience sooner rather than later – there are many complications that can be associated with endometriosis that's left untreated for too long.