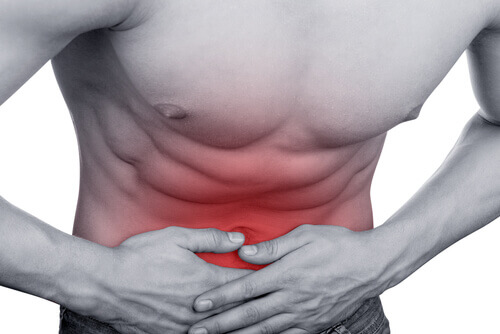 2. Swelling in the abdomen
Cirrhosis is a form of liver disease. It causes a condition known as ascites, an excessive buildup of fluid in the abdomen. This fluid is the result of high levels of proteins and albumin in the bloodstream. When the liver is healthy, proteins and albumin are metabolized and eliminated from the body; however, if the liver is damaged by cirrhosis, these toxins cannot be metabolized, and instead, the body retains them, which results in a swollen abdomen.
Sometimes the swelling can also be seen in the legs, feet, and ankles, as the high fluid levels are pulled down by gravity. Ascites can occur in cases of sudden or acute liver disease, but it more commonly occurs with chronic cases of liver disease. If your abdomen appears swollen, it could be an indication of liver disease, for which prompt medical care is required.