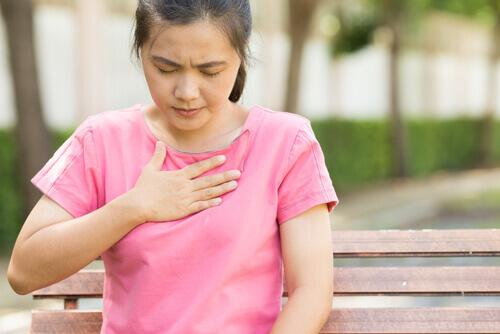 There are tons of jokes about IBS out there, but you should know that it's a very serious condition that can result in much more serious health conditions including infection in the gut, repeated heartburn and just about the worst kind of stomach pain you can imagine.
IBS affects thousands of people all over the world, and many people think that they can just ignore the symptoms for the most part and move on with their lives – but this doesn't happen to be the case with most, and if you ignore the symptoms for an entire lifetime you will eventually ensure that you are much worse off in the long run than if you were to have sought treatment at the right time. Here are 11 irritable bowel syndrome symptoms that might point to the fact that you should be getting treatment. Do any of the symptoms on this list sound familiar to you?
1. Repeated Heartburn
Let's talk about just what IBS is and what it does to the body in the long run. IBS is a condition that most commonly causes inflammation of the stomach and intestines – and from what we know from research so far, IBS is a completely treatable condition that can be taken care of with the right amount of changes t your daily routine and a few simple tricks to keep the heartburn at bay – like avoiding spicy foods as a whole so that it doesn't trigger an attack of IBS when you eat anything.
Repeated heartburn can be a symptom of IBS that points to the fact that you should be making some severe changes to your health and diet, or it could point to the fact that you could be making some well-needed changes to your diet if you want to make sure that you stay healthy for a very long time to come.