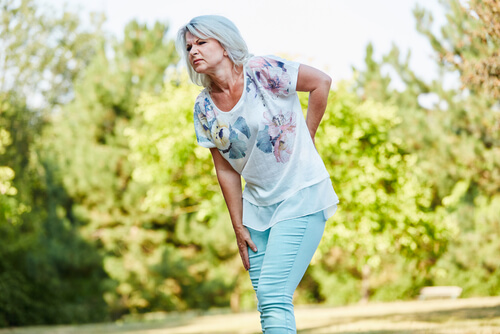 2. The Hips and Knees Are High-Risk Joints for Osteoarthritis
Study's reveal that osteoarthritis of the knee affects more than 6-percent of adults over the age of 30-years, and more than 9-percent of adults over the age of 60-years. More than 4-percent of people over the age of 55-years experience symptoms of hip osteoarthritis.
Symptoms of pain from the condition vary from mild to excruciating. Pain symptoms occur from activity such as walking up or downstairs and exacerbated by carrying loads. The pain subsides with rest and individuals may notice pressure and swelling of the joint as synovial fluid builds up to protect the affected area.
Hip osteoarthritis typically occurs after the age of 60-years due to hard labor or excessive body weight. The condition may also develop due to structural imbalances of the hip. People that sit in office chairs for extended periods experience posterior hip dysplasia. This posture issue forces them to favor walking or standing on one side over the other, resulting in wear of hip joint cartilage.