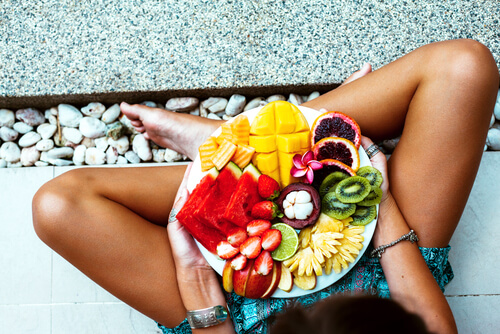 3. Eating Antioxidant Foods at Every Meal
During the digestion process free radicals are produced. As mentioned, free radicals when left unchecked can cause a person to become quite ill. Harmful diseases such as cancer are caused by free radicals. Since digesting food causes free radicals to be produced, it is important to make sure that you are eating foods that are rich in antioxidants during every meal that you eat.
In fact, you need to consume more antioxidants than you may think in order to counteract the harmful substances that are created during the digestion process. A person who consumes about 2500 calories per day will need about 11,000 millimoles of antioxidants per day. For someone on an 1800 calorie diet about 8000 millimoles of antioxidants per day are needed. The majority of people do not consume this amount of antioxidants per day. It is important to track the amount of antioxidants that you are eating per day in order to counteract digestion.