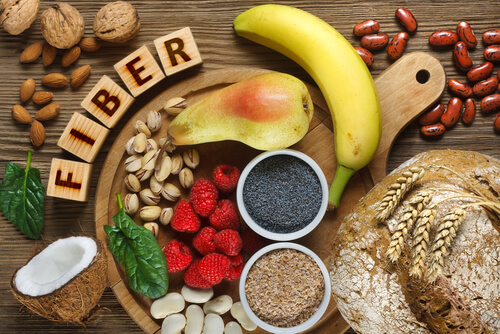 Bananas are a well-loved familiar food, and the yellow fruit's benefits are numerous. A banana satisfies cravings for high-fat and sugary foods, is low in fat, rich in fiber, and is packed with vitamins and minerals. There are a number of diet plans that focus on bananas. One suggests simply including more bananas in your diet. Not only does a banana a day make you feel full and can ease your craving for sugary and fatty foods, but it can help maintain muscle tone, prevent kidney stones, and improve gut health. Bananas are filled with certain fibers that remain in your intestine and can make you feel fuller for longer.
Some diets suggest eating exclusively bananas and milk for three days to cleanse the body. These diets help detoxify the body and can help dieters lose weight fast. Bananas along with milk provide a wide range of nutrients and fiber that can keep you satisfied and healthy for the time period of the diet and can promote long-term health. Unlike other fruit and juice diets, the fiber content in bananas can prevent dieters from feeling deprived and "empty." The secret to why these banana diets work so well is in the many health benefits provided by the fruit itself.
1. Rich in Fiber
Bananas, unlike many other fruits, contain fiber and plenty of it. Fiber has been shown to improve gut health and can make dieters feel fuller and prevent binges. Bananas have at least two kinds of fiber that can make the fruit a great choice for weight loss. Unripe bananas contain fiber that remains in the intestine longer than other types, and this can give a feeling of fullness and satisfaction.
In addition, ripe bananas are rich in pectin which can help regulate blood sugar levels. Cravings are often caused by irregularities in blood sugar, and bananas can help you fight temptation.