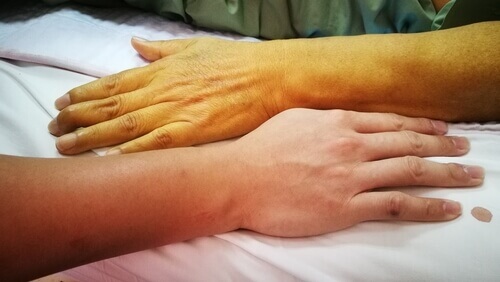 4. Yellowing of the eyes and skin
If you notice a yellowish hue in your eyes, the skin, or both, it could be a sign that your liver has been damaged. This yellow discoloration is a condition known as jaundice, and while it is a common symptom associated with liver damage and disease, it is very alarming to experience. Why does liver damage cause jaundice? – It has to do with one of the primary functions of the organ.
It breaks down old blood cells in the body, and one of the byproducts that are created when these blood cells are broken down is bilirubin, a substance that has a yellowish pigment. A healthy liver will dispose of bilirubin; however, if the organ is damaged, it can't process the substance and instead of being disposed of, it will collect in the bloodstream and make the skin and eyes look yellowish in color.